 EXPERIENCE AN INCOMPARABLE EVENING OF WONDER
AT KEVIN BLAKE'S CRITICALLY ACCLAIMED PHANTASMAGORIUM OF MYSTERY AND MAGIC. Tucked away through a secret passageway in a grandfather clock is San Francisco's newest unmissable experience, a
riveting evening of mind blowing magic and mentalism

inside the city's most exclusive speakeasy.
The show is paired with an optional

magical cocktail flight

designed by world champion master cocktalier Carlo Splendorini. ABOUT THE ILLUSIONIST
San Francisco magician Kevin Blake is one of the top entertainers in America, with jaw-dropping appearances on America's Got Talent, Penn & Teller: Fool Us, Thrillist, Empire's Street Magic, and more. With an essence that evokes the mesmerizing showmen of old, the acclaimed magician, illusionist and poet alchemizes a cross-section of art into an unforgettable, genre-defying performance that can not be missed. Read more →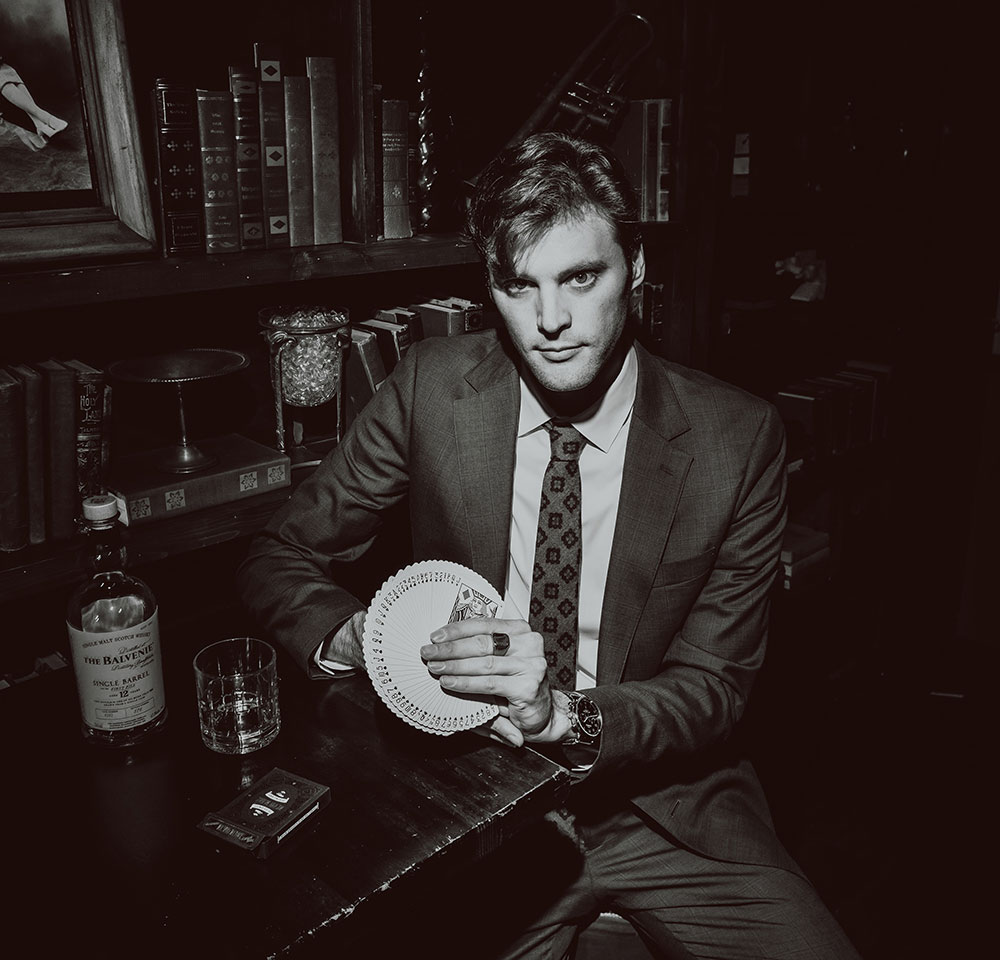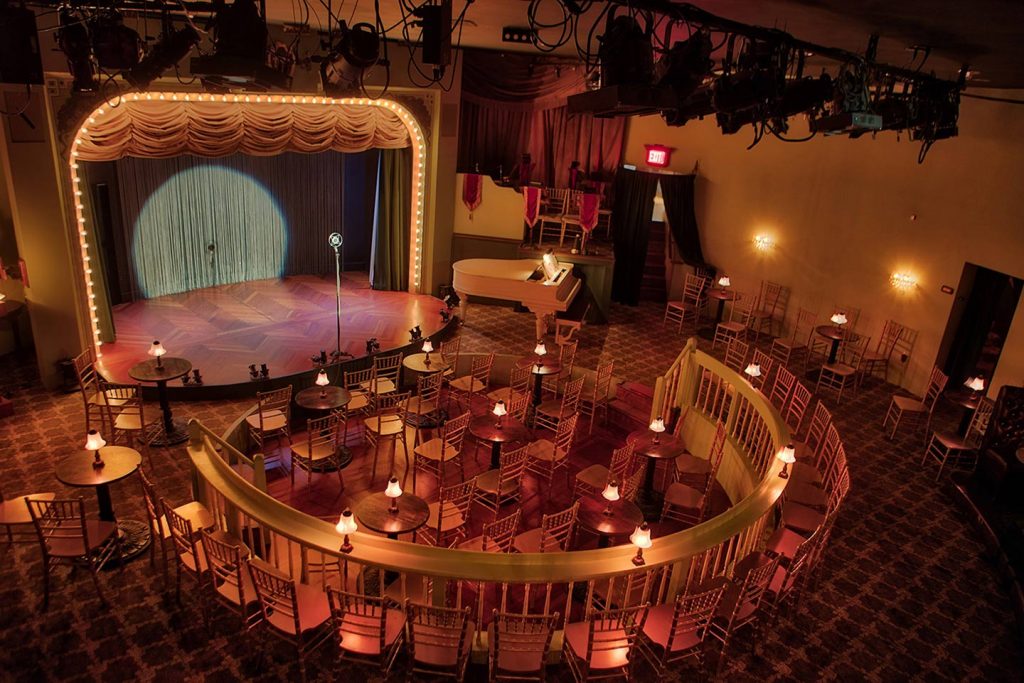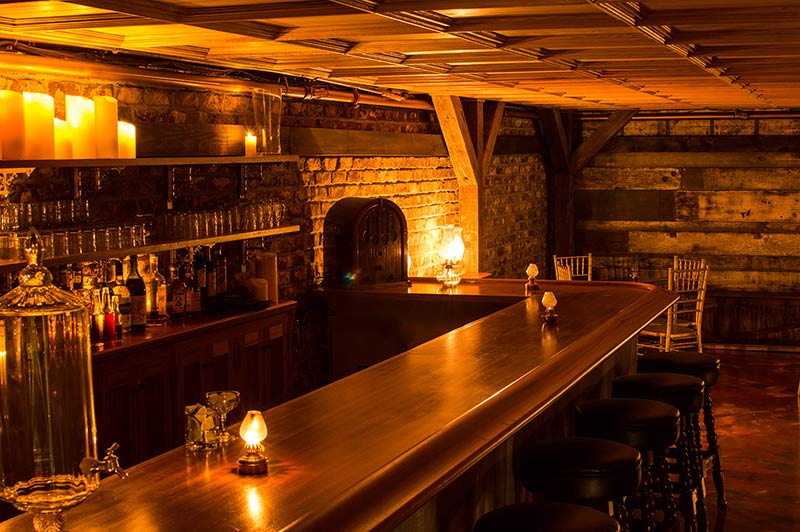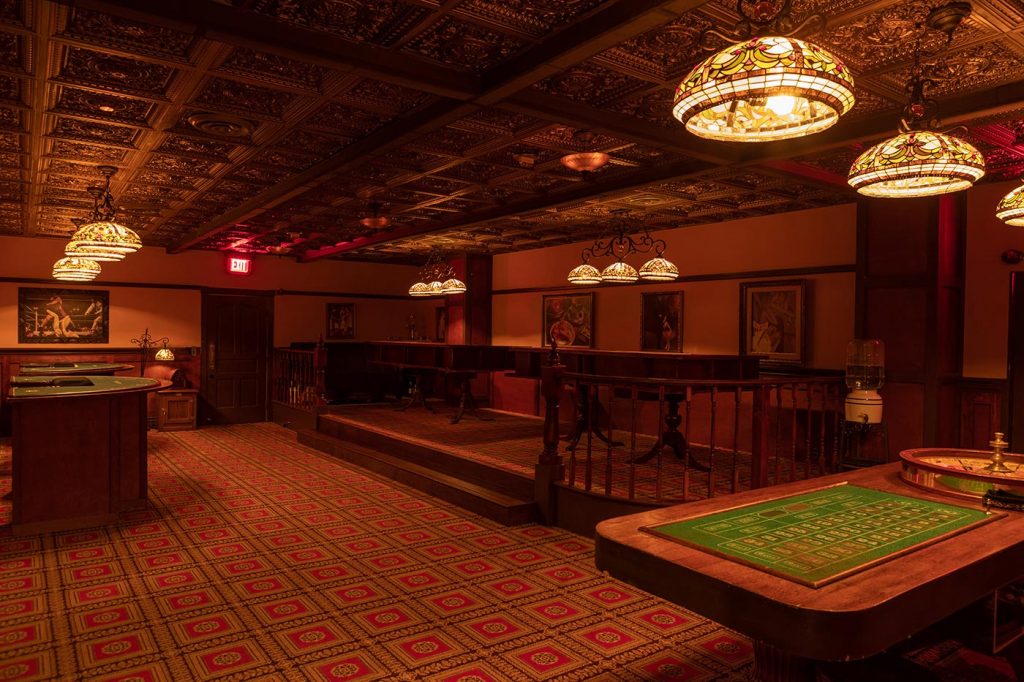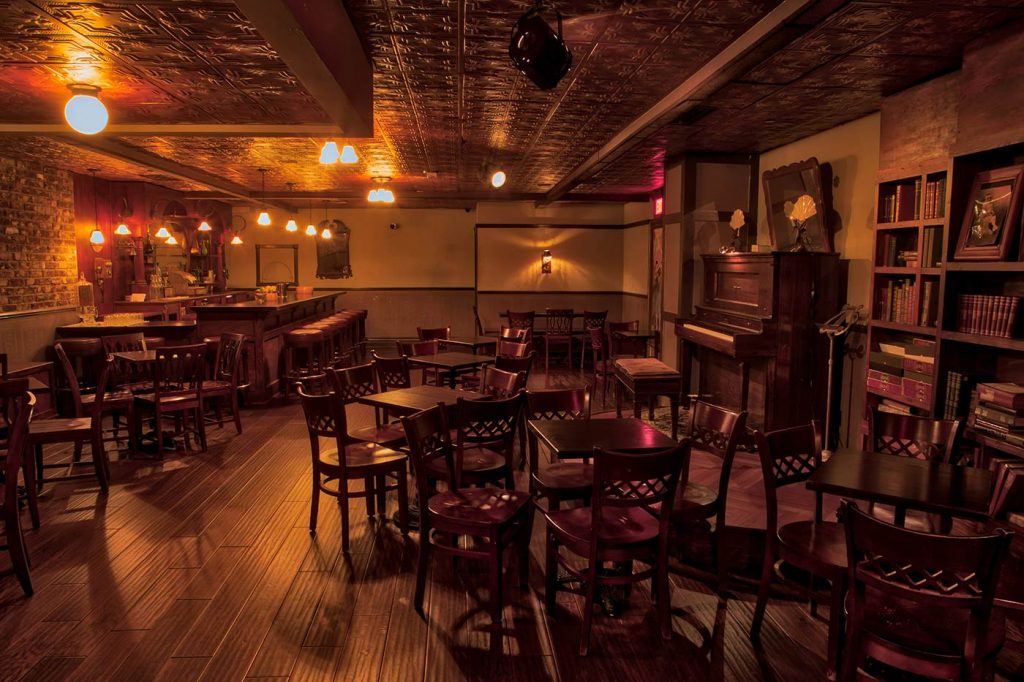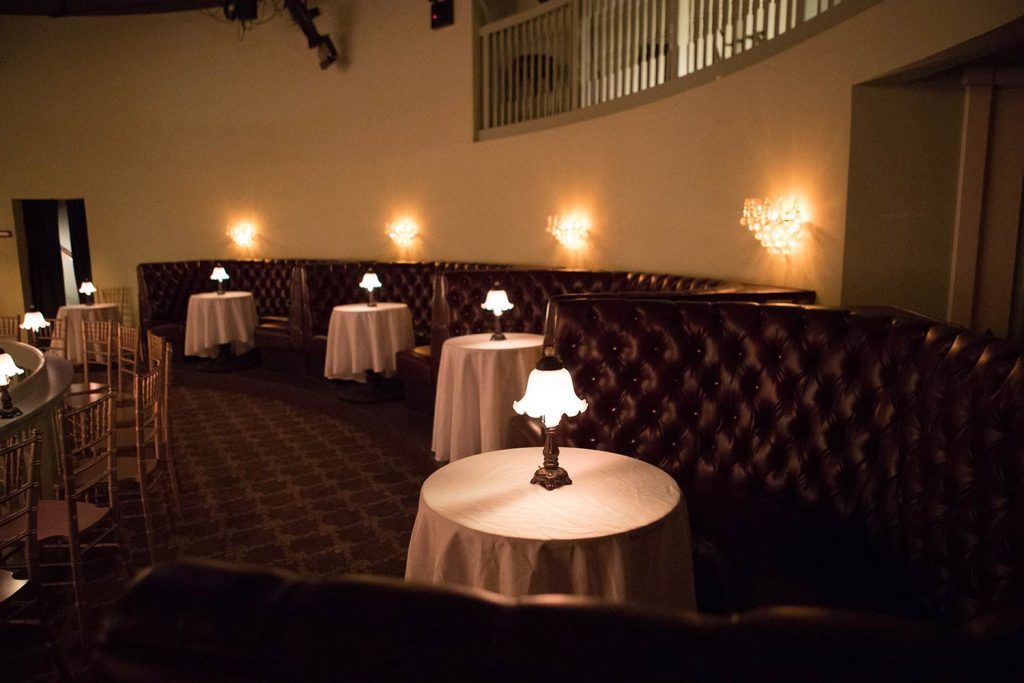 ABOUT THE VENUE
The Palace Theater is located in a hidden underground speakeasy, complete with an illicit bar, crooked casino and Vaudeville cabaret. Seal your phone in an envelope when you arrive, and don't forget the password to get in. The Speakeasy's immersive production opened in 2016 and has been delighting hundreds of time travelers each weekend since. Read more → 
SLEIGHT OF DRINK
Hidden deep inside the speakeasy is an intimate cocktail lounge with classic décor where guests can grab a cocktail before the show or delight themselves with a bamboozling cocktail flight designed by world champion mixologist Carlo Splendorini (Modernist, Mina, Nobu) which features magical cocktails that pair with the show. The cocktails themselves are elevated, surreal, and burst with flavor. Some sleight of drink magic, you could say. Read More →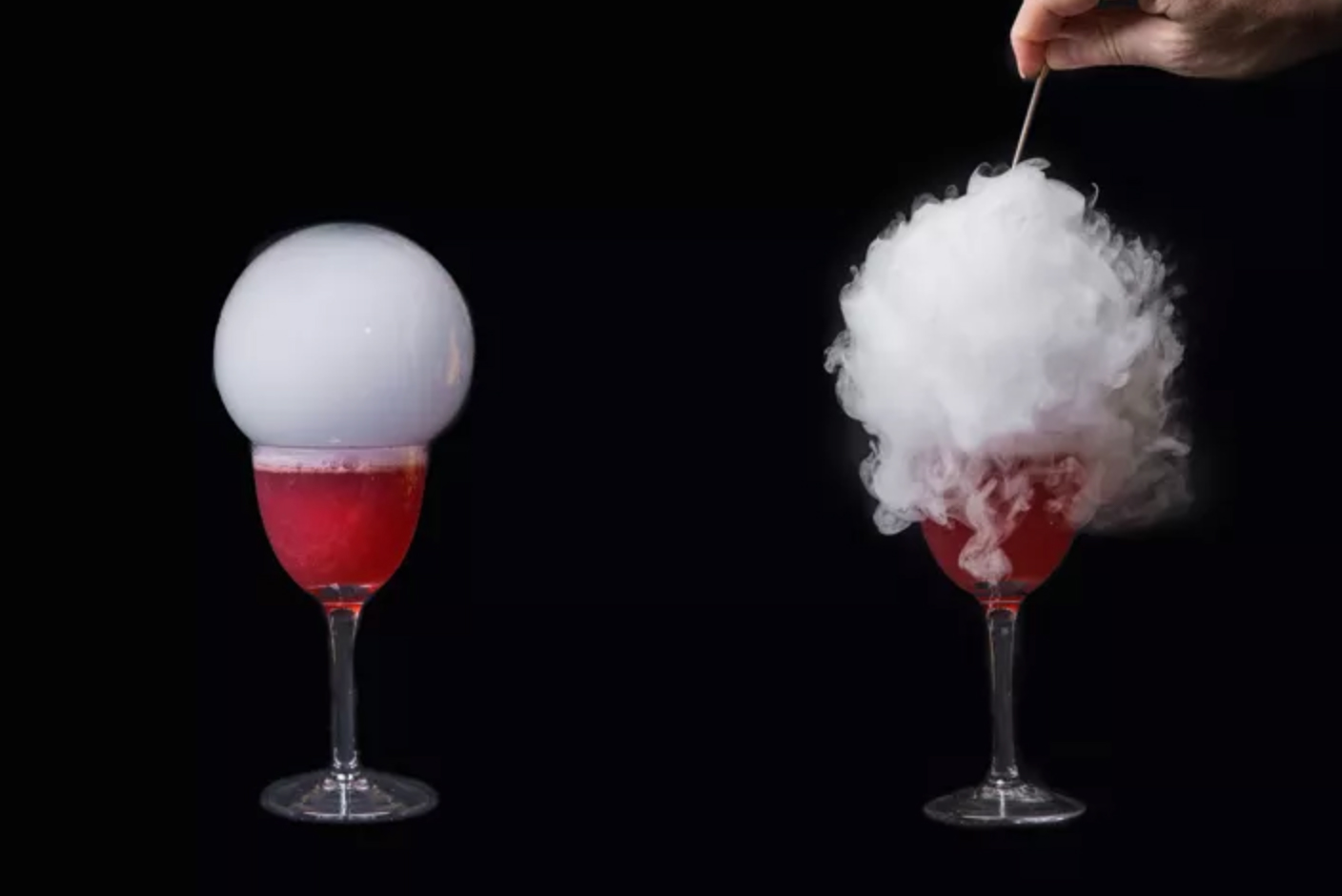 One of the best shows I have ever seen. From his unique comedy, to his jaw dropping magic, Kevin Blake had us all in the palm of his hand. He was able to connect with the audience, and even though the theater was packed, we felt like we were in a small lounge, relaxing drinking cocktails while enjoying the show. It was truly a memorable experience, and I would recommend to anyone who enjoys magic, or just a fun night out.

Lane W
This show was outstanding. I have never seen magic like this. He seamlessly mixes magic with mentalism and really keeps you on the edge of your seat. I can't wait to see this show again! I definitely recommend this show to everyone.

Lindsey L
Absurdly good cocktails, plus incredible magic. The best of both worlds. Beautiful venue and wonderful cocktails and service! The magic was better than that we have seen at the famous Magic Castle in Hollywood!! You will be amazed.

Peter C.
I took my boyfriend to the Magic Man show and it was amazing! Kevin was so good at making the entire audience feel like they were part of the experience. I loved how he was able to involve almost everyone in the audience and how he effortlessly made it seem so effortless.

Kayla F.
I have seen many magicians in the past, but Kevin Blake is a cut above the rest. His combination of comedy and magic is a must see. He was able to engage the audience and had everyone's attention the entire show. The entire venue was awesome and a memorable experience. Glad I was able to see one of his shows while I was in San Francisco.

MJ S.
I have seen many magic shows but this show was beyond amazing! The venue was beautiful and the staff was kind and courteous. Before the show started we walked to the back bar (awesome!) and had delicious cocktail service. The show itself was amazing! Kevin is very talented and entertaining and includes the audience for most of the show. This is a great show to see if you're looking for a nice night out with someone you love or even a group of friends. I will definitely be going back to see this show the next time I'm in town.

Samantha R.
Kevin Blake is an amazing magician and his magic shows are so much fun! I have seen many magic shows all over the world and I can honestly say that he is one of the best magicians I have ever seen. His magic is genuinely mind-blowing and he is a very funny guy. He makes all of his audience members feel welcome and involved. Personally, I could have listened to him for hours just to hear him speak!

Alex T.
NEWSLETTER
Tickets disappear fast.
 Sign up here to get alerted for new show dates, TV appearances, and other magical surprises. Sign up below.