A dazzling magic & mentalism show starring world class illusionist Kevin Blake inside San Francisco's most exclusive speakeasy.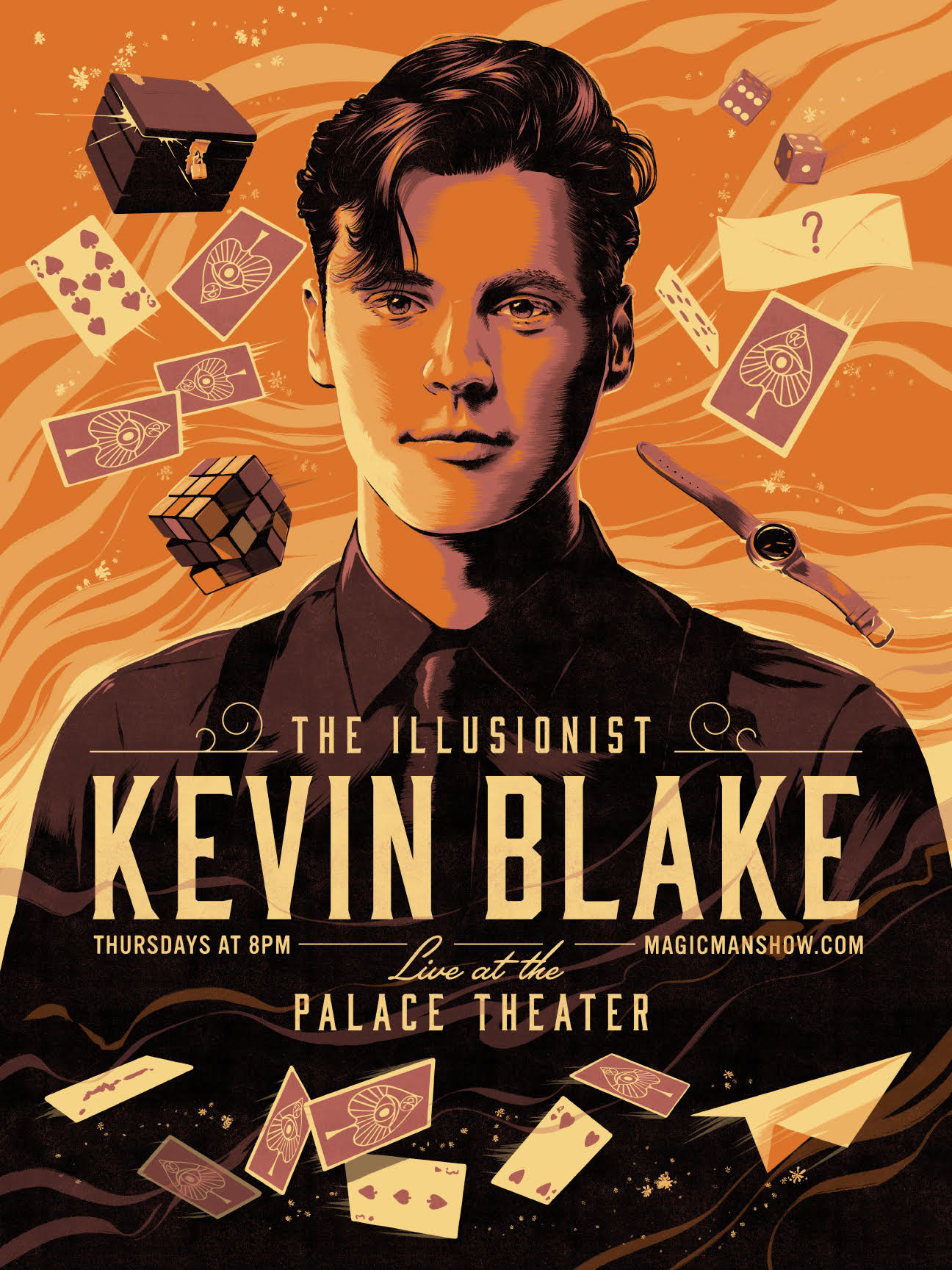 A MODERN MAGIC SHOW
The Illusionist at the Palace Theater, Kevin Blake's dazzling live show, is a modern mind blowing magic and mind reading show guaranteed to impress the most skeptical adult audience.
Guests enter through a secret passageway in Joe's Clock Shop and discover a phantasmagorical wonderland of magic and mystery inside a Prohibition–era club. With a deft combination of performing arts, manic theatrics and impeccable sleight of hand, Kevin Blake transports the audience to an era of enchanting illusion, where close–up magic and mind reading create a spellbinding experience that is both mystical and unforgettable.
Throughout his 20–year career, Blake has earned international recognition for his unique brand of magic. Blake has enthralled audiences across the world – from New York to London to New Zealand — as well as on stages all around San Francisco. Very much an underground sensation, Blake has been described as a "modern–day Merlin" and "a really tall, strange dude."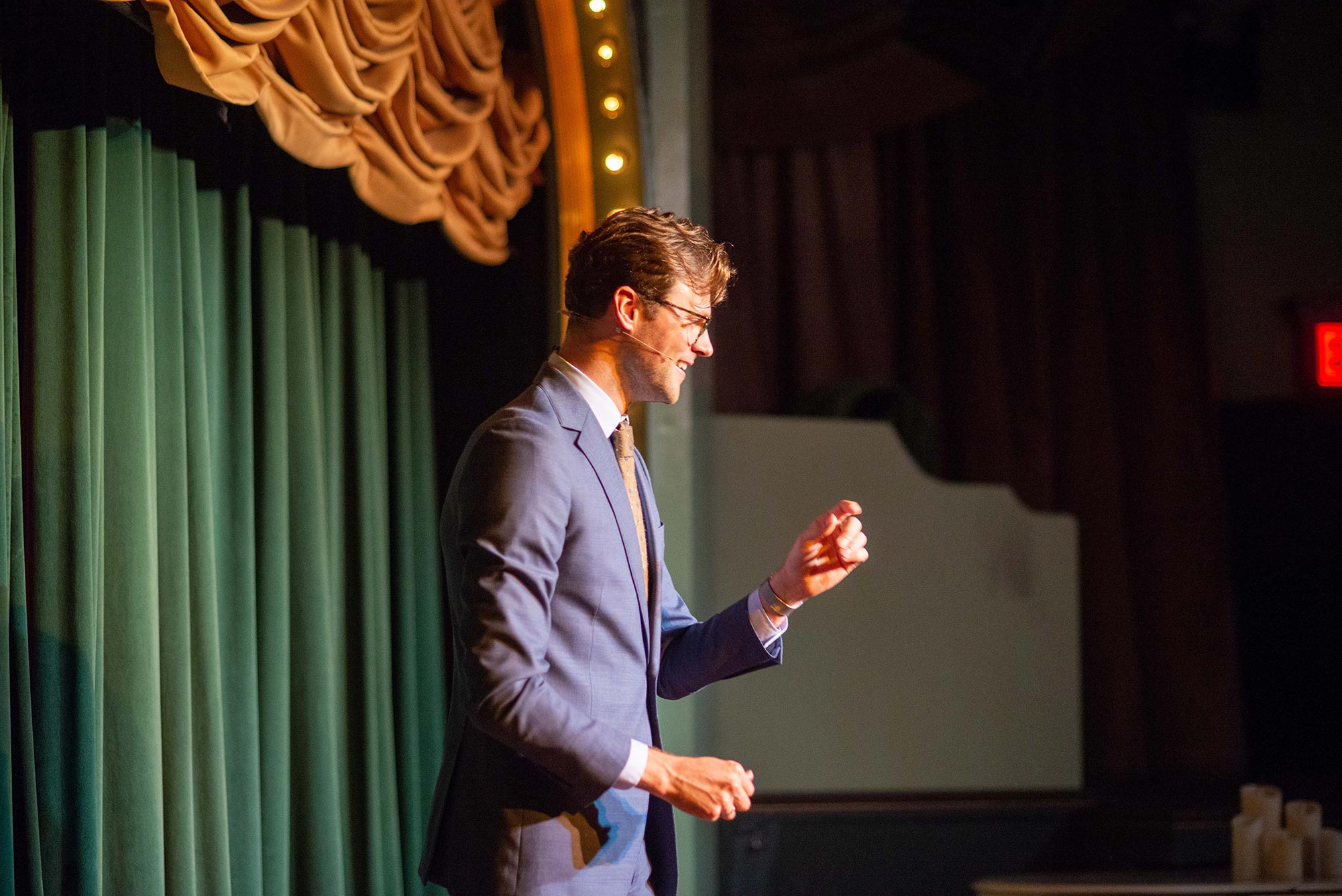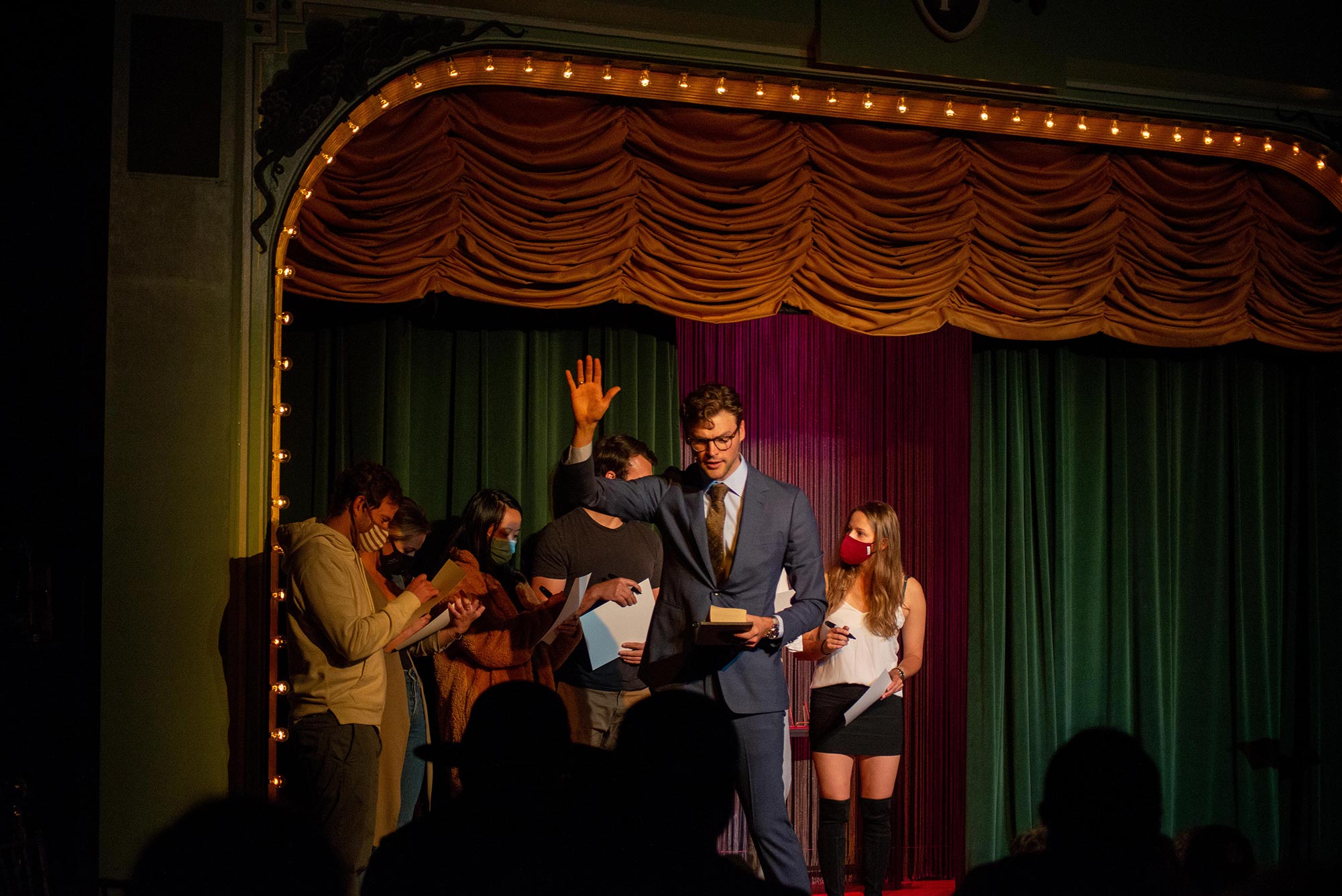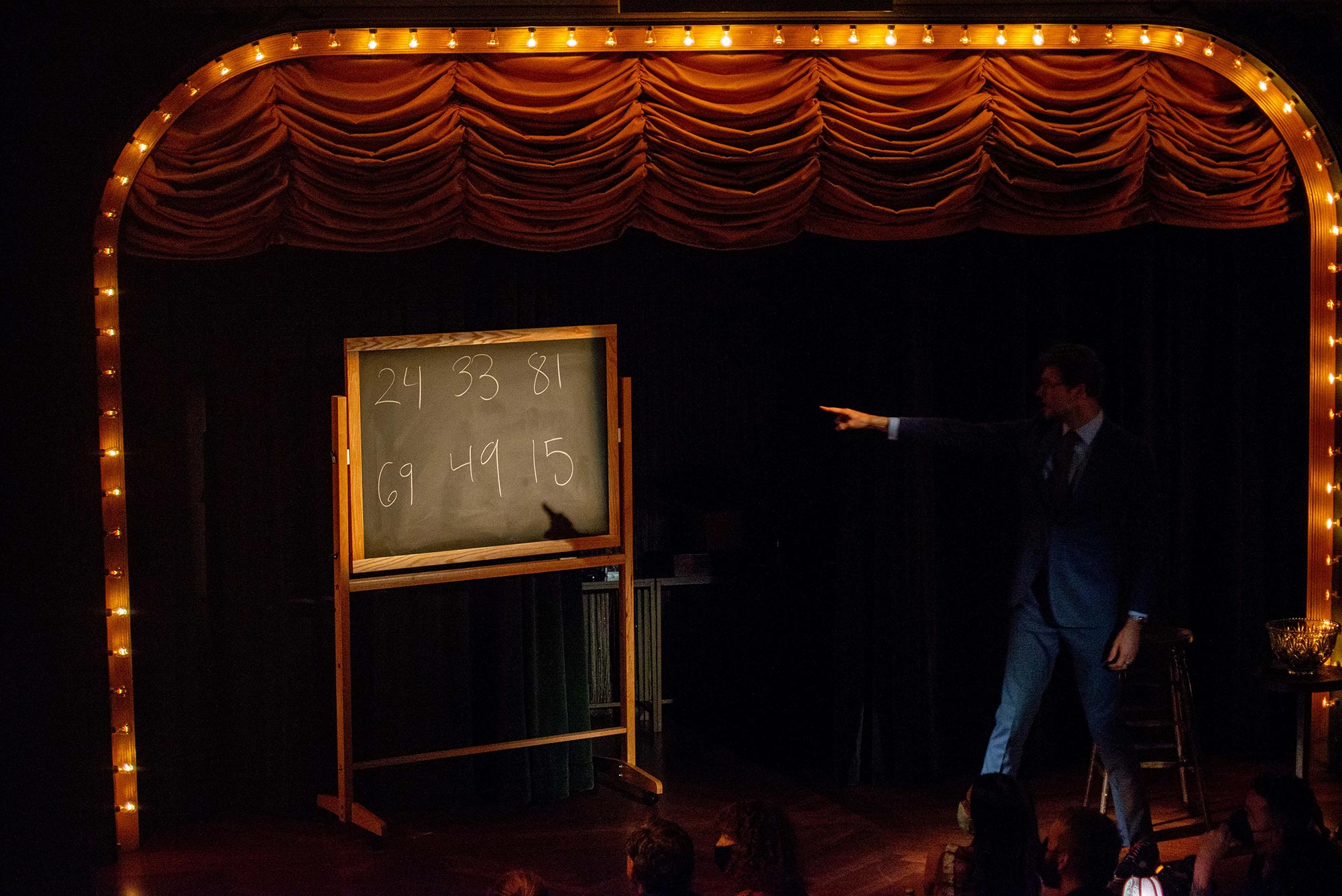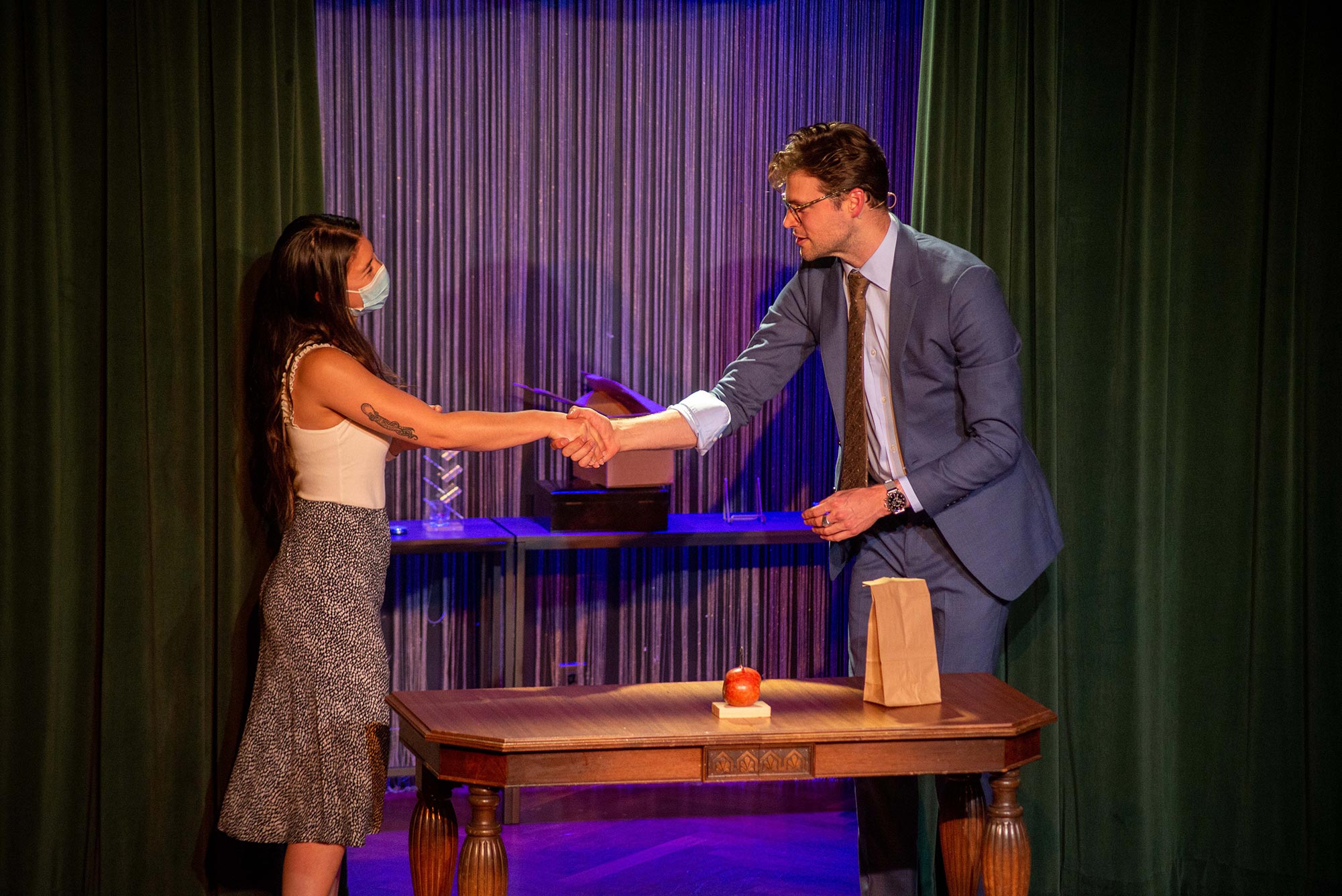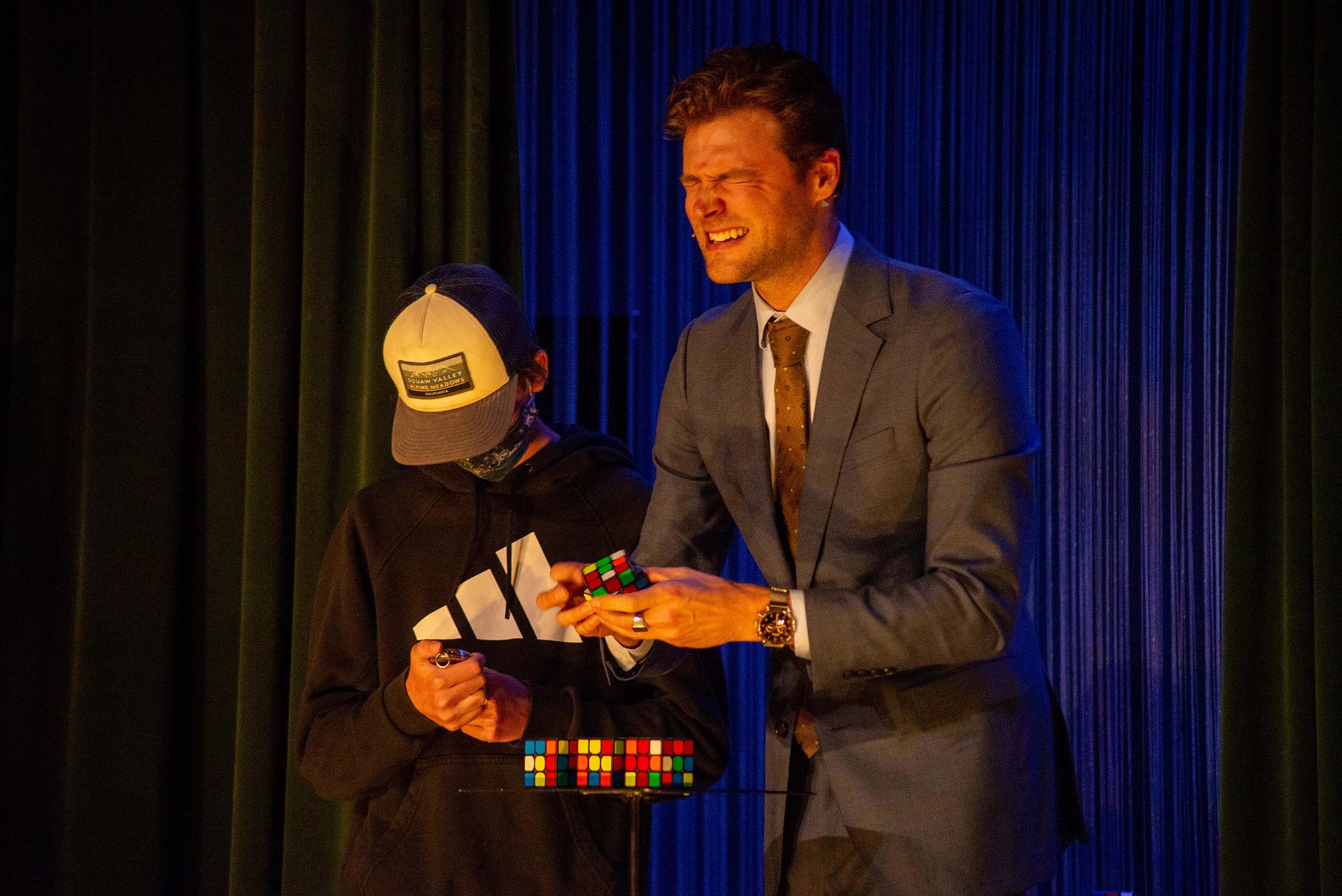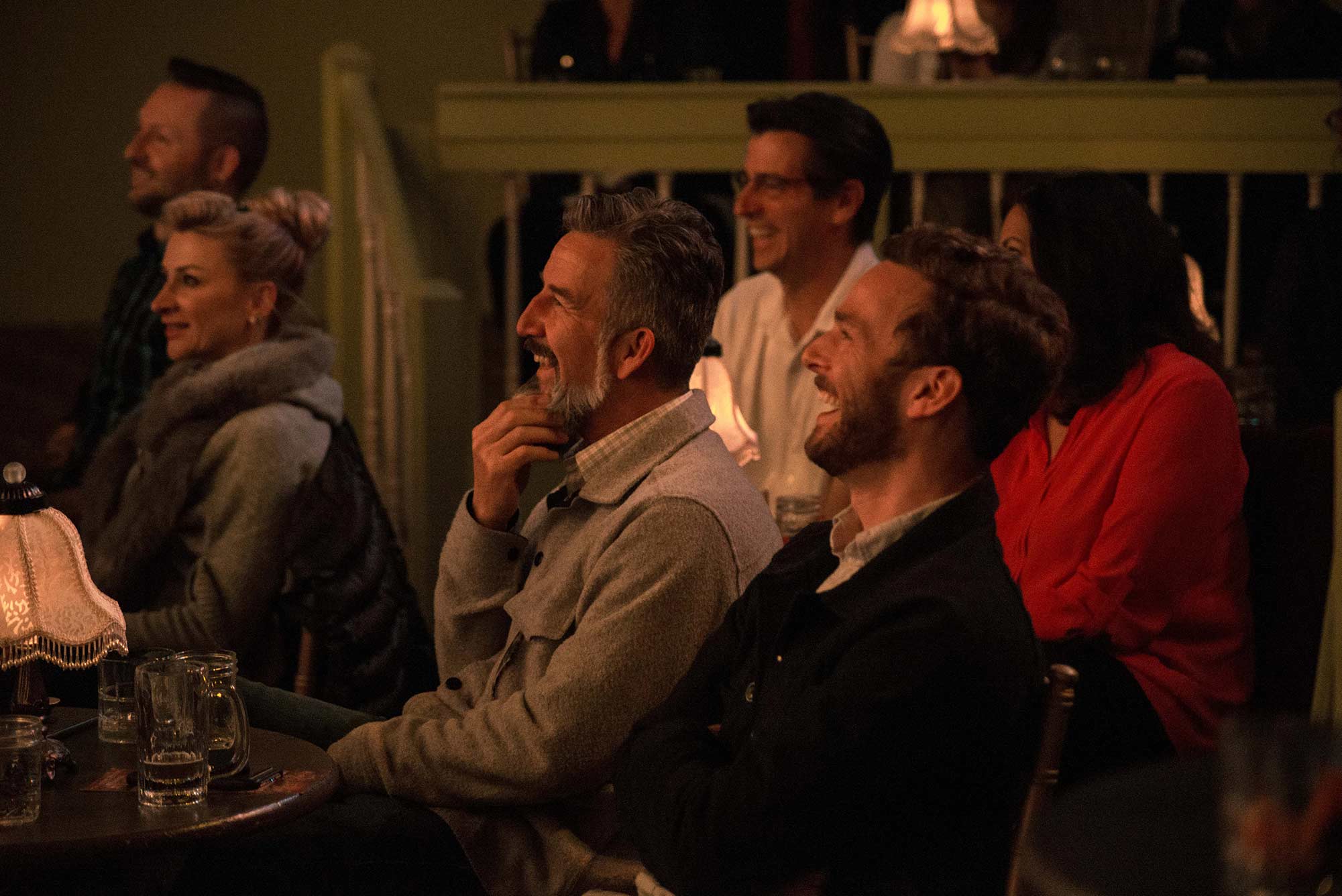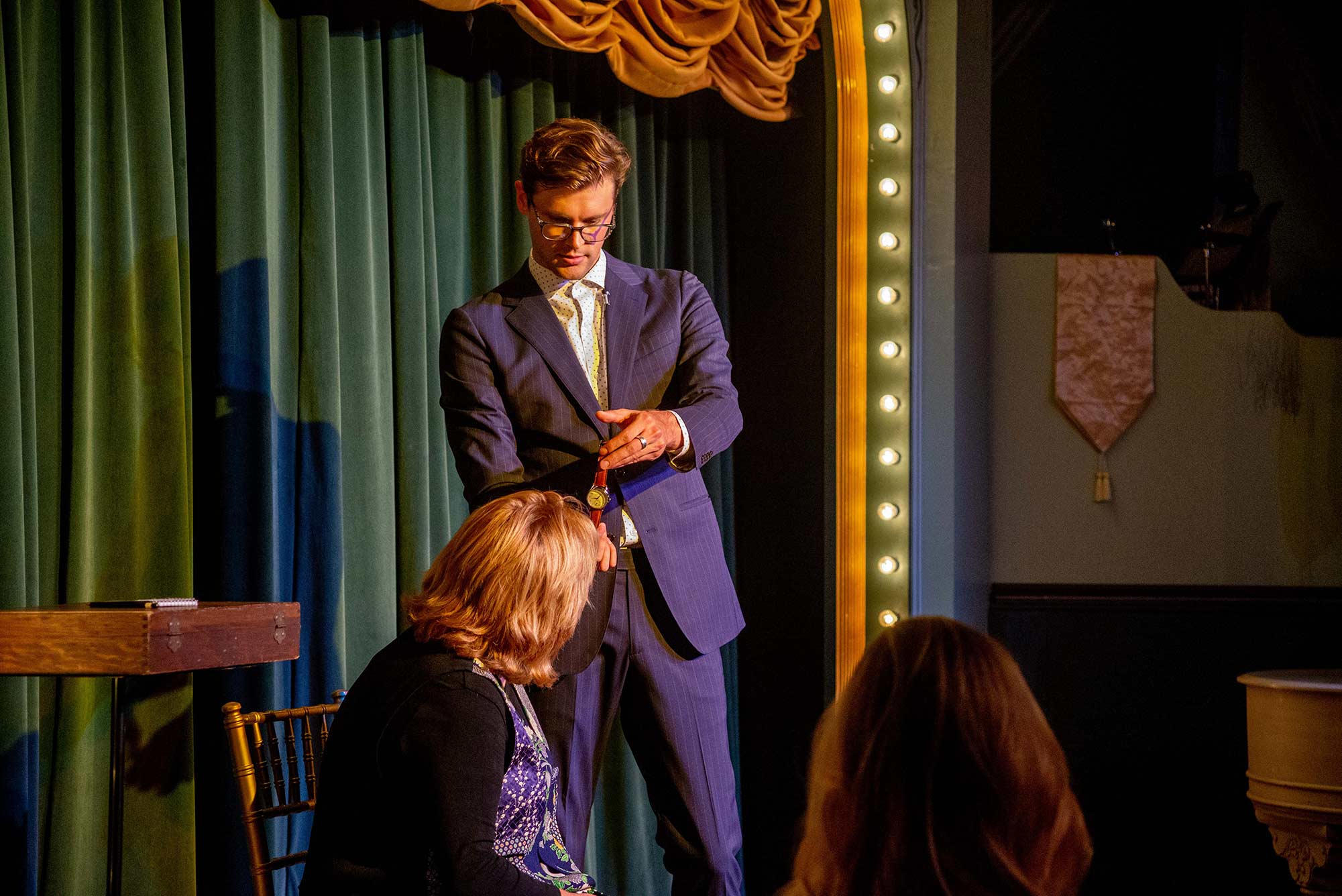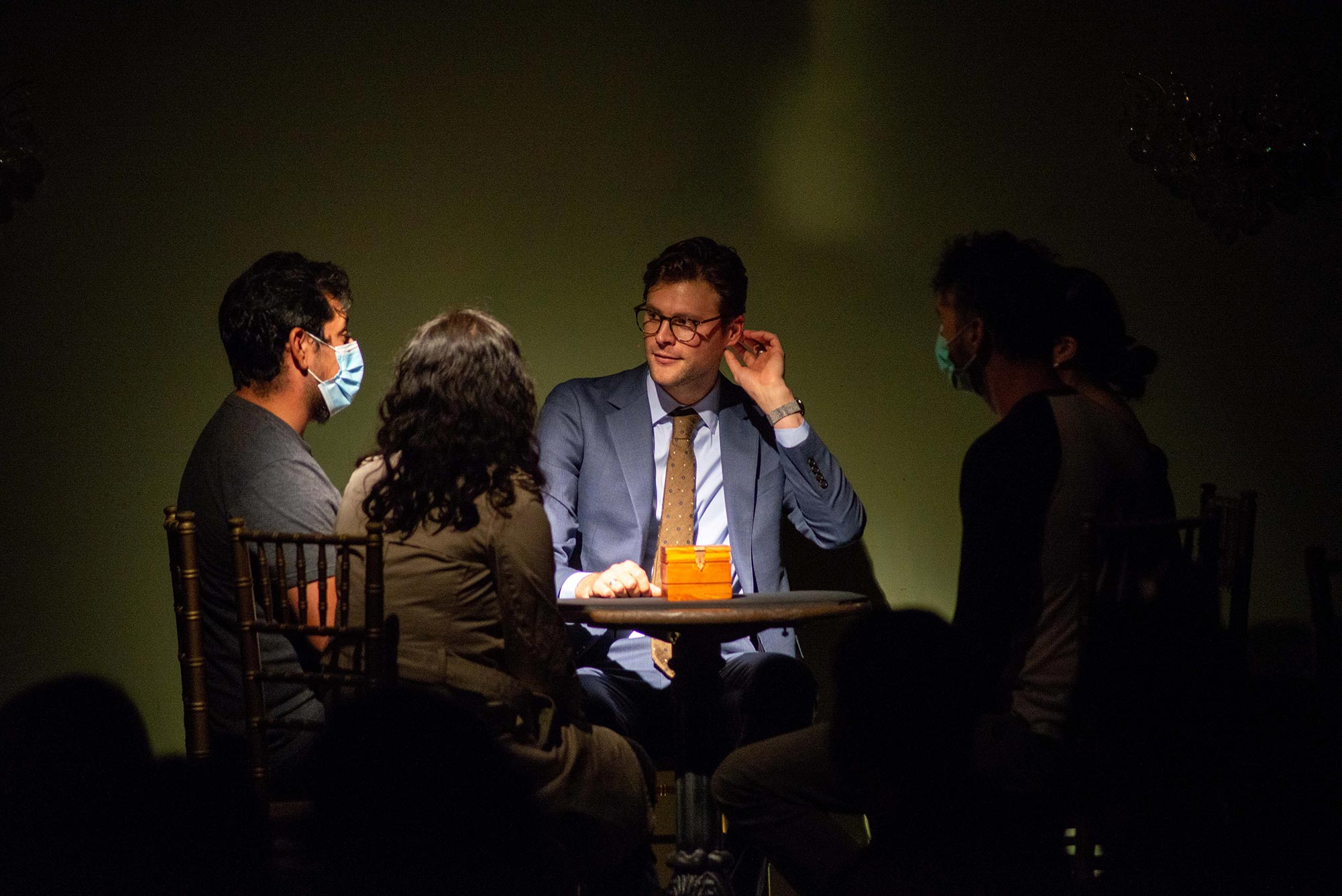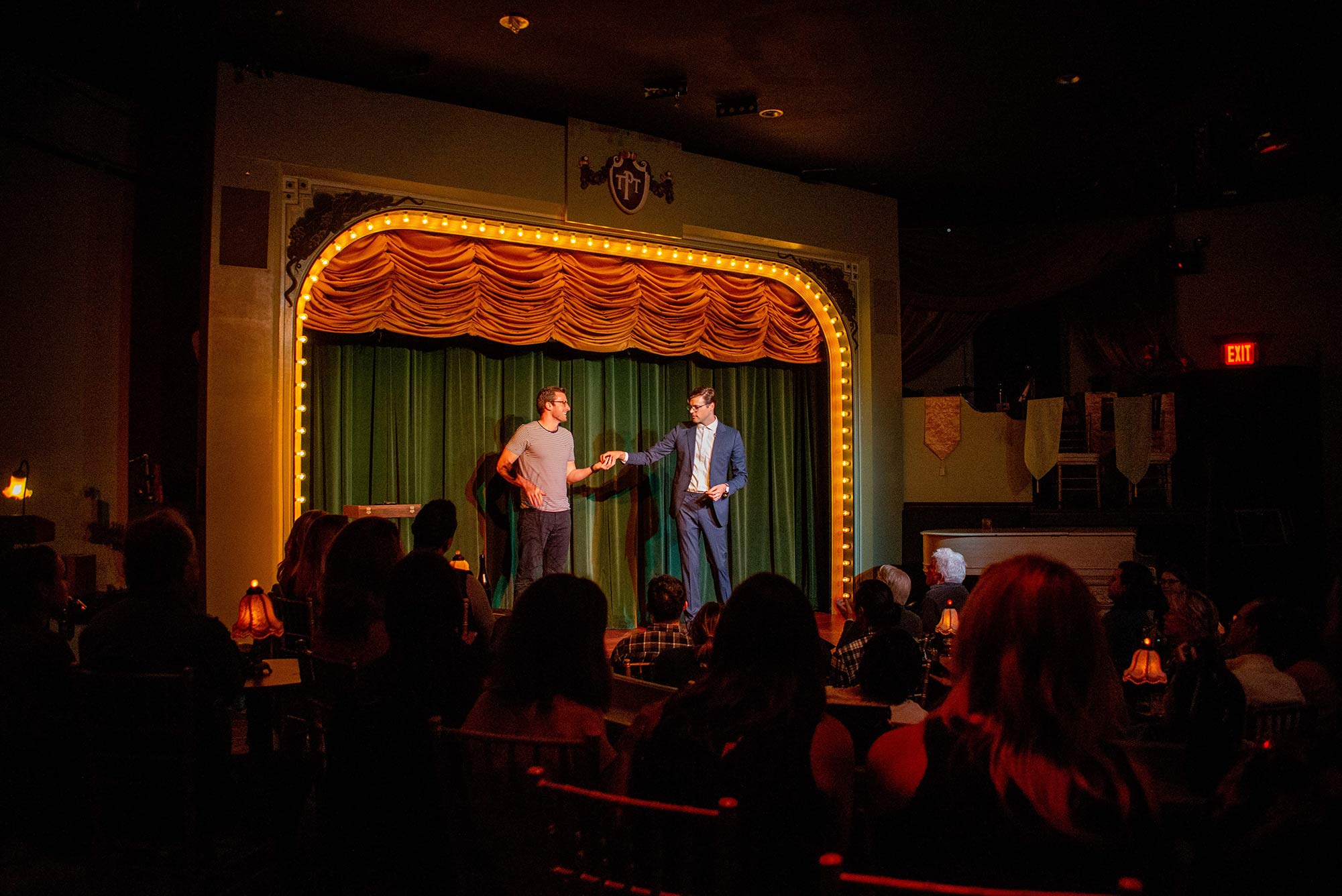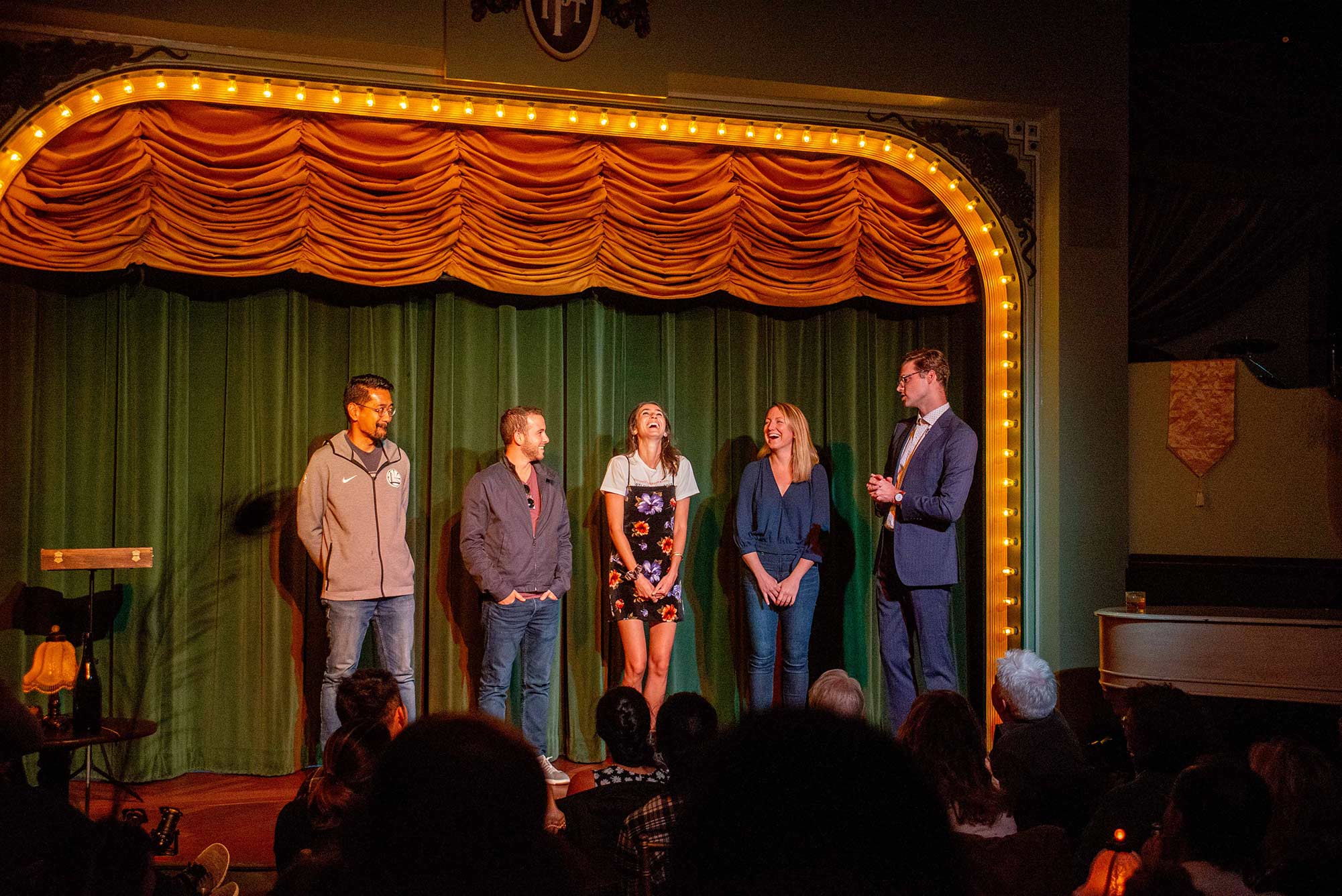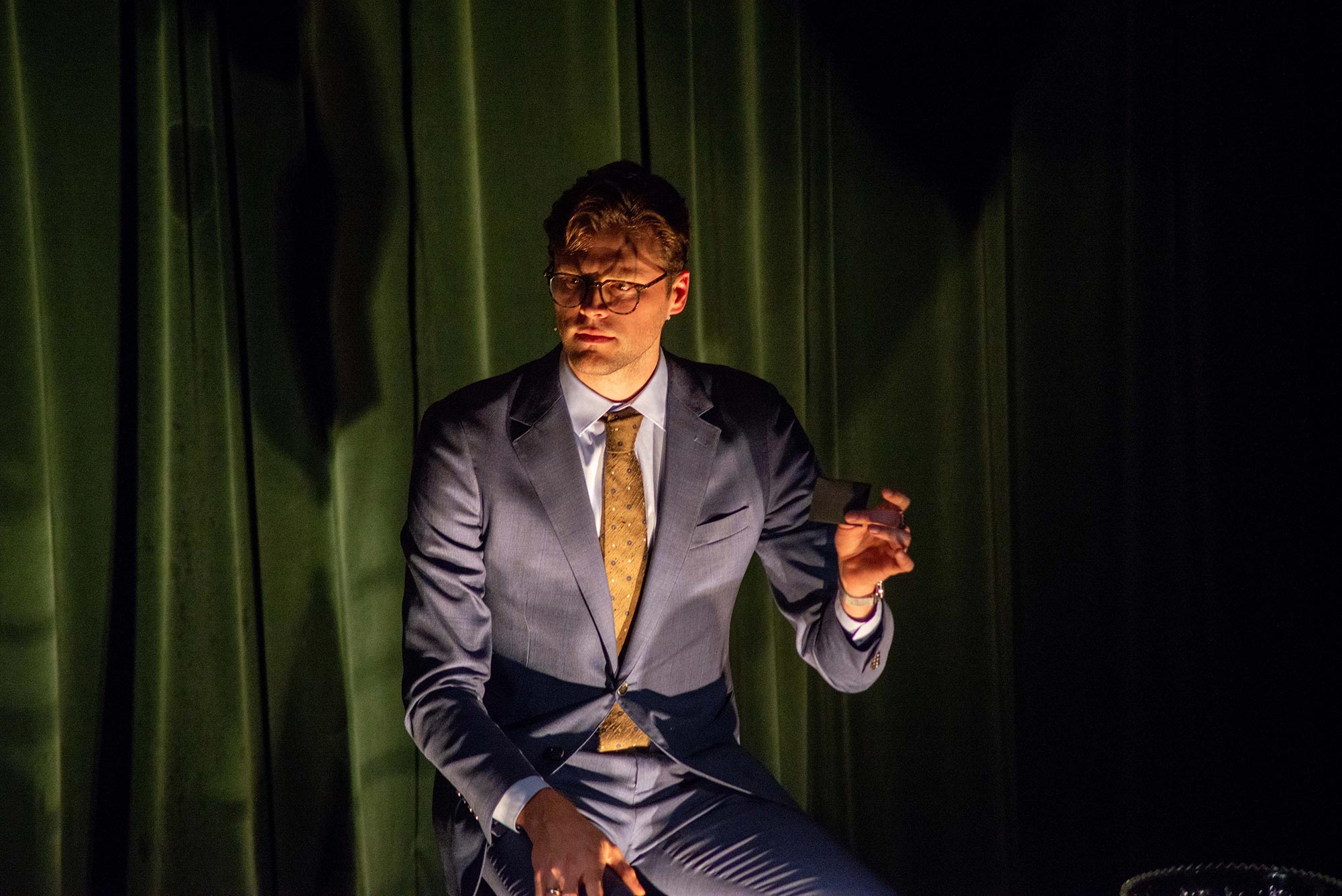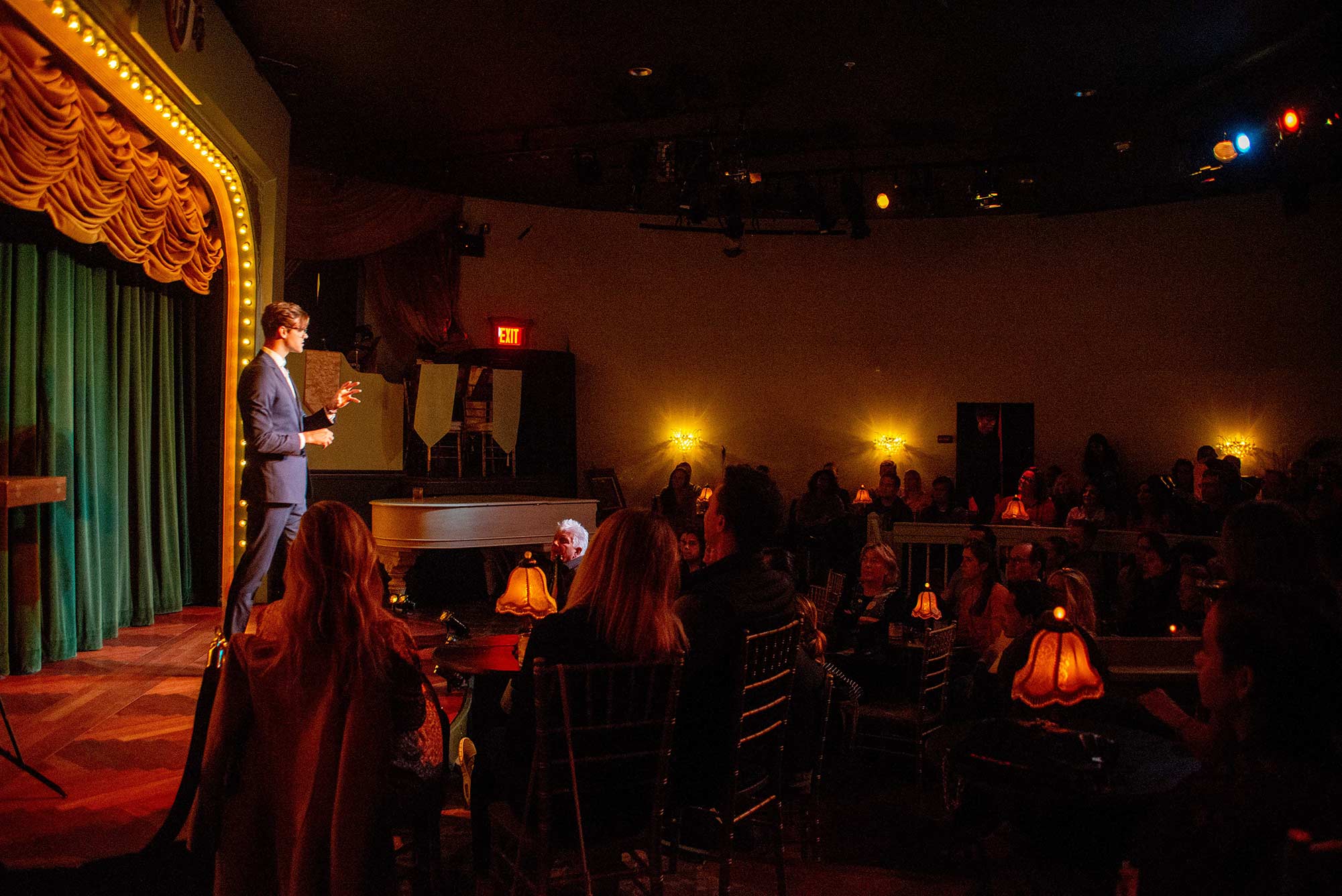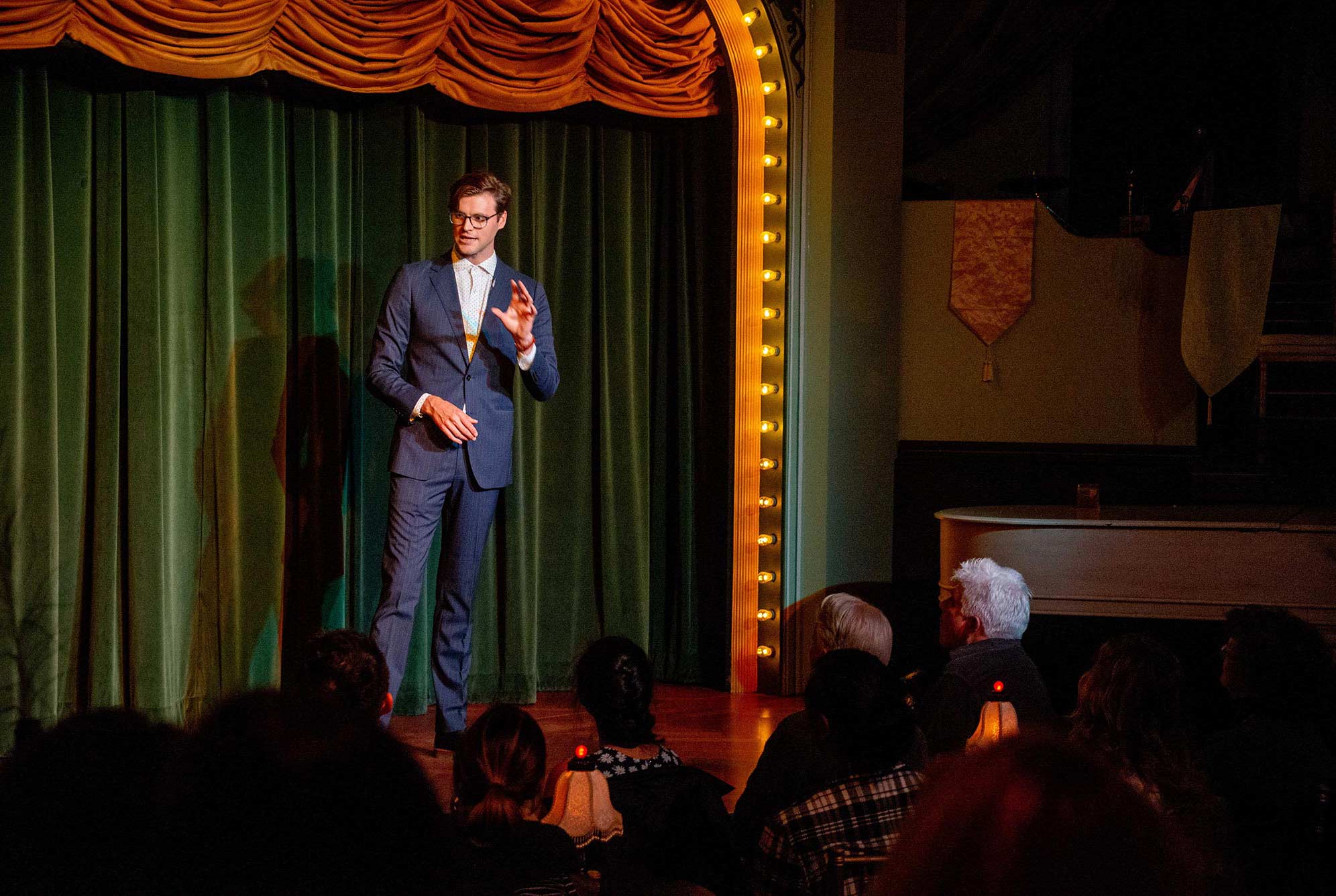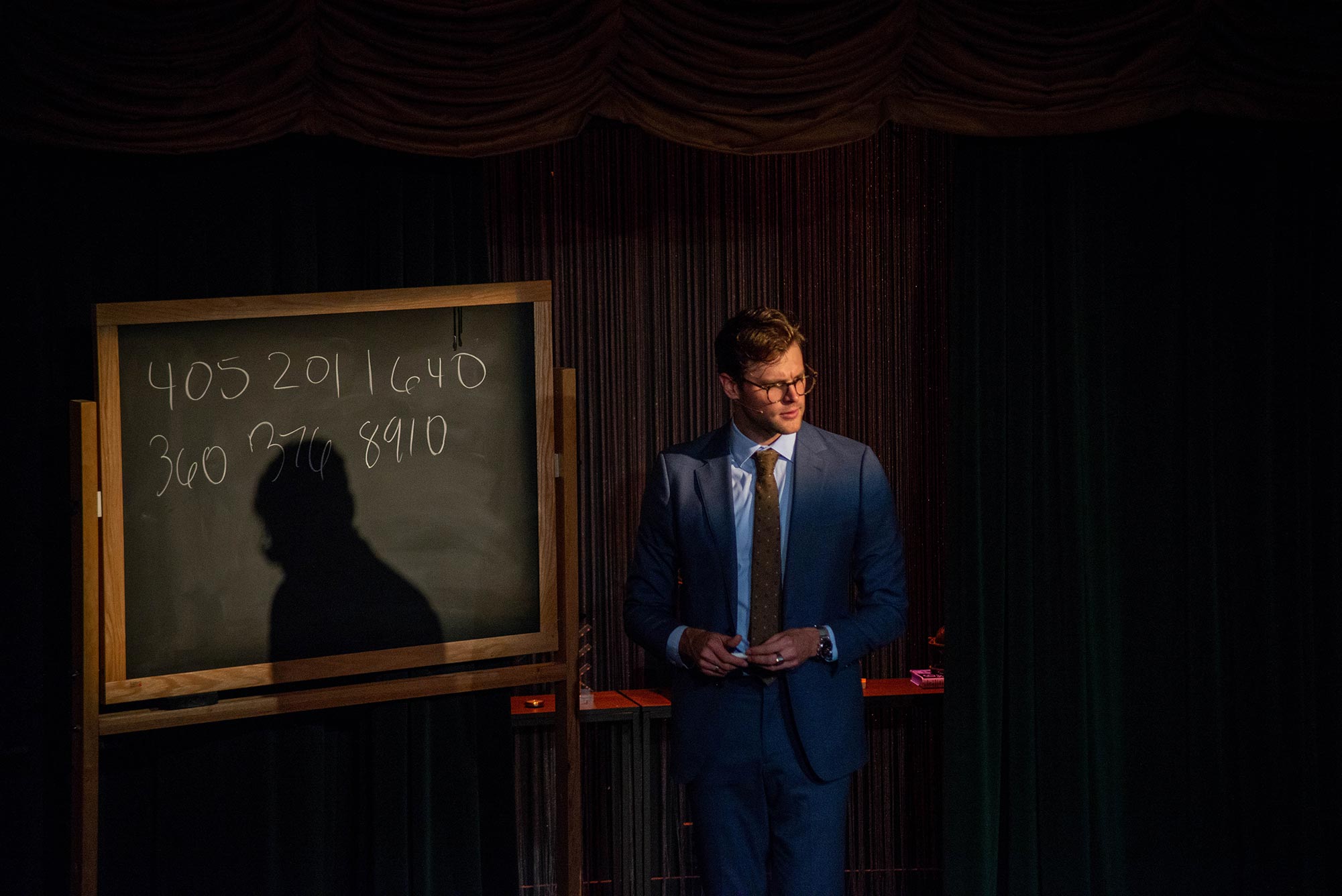 MEET YOUR MAGICIAN
Kevin Blake can read minds. Predict the future. See into your memories. Stop time… Or maybe he can't, and it's all an illusion. There are no rabbits, top hats, or cutting people in half here—taking inspiration from David Blaine, Penn & Teller, and other modern illusionists, Kevin Blake is known for cutting edge entertainment that brings magic, kicking and screaming, into the 21st century.
With jaw-dropping appearances on America's Got Talent, Penn & Teller: Fool Us, and an essence that evokes the mesmerizing showmen of old, the acclaimed magician, illusionist and poet alchemizes a cross-section of art into an unforgettable, genre-defying performance that can not be missed.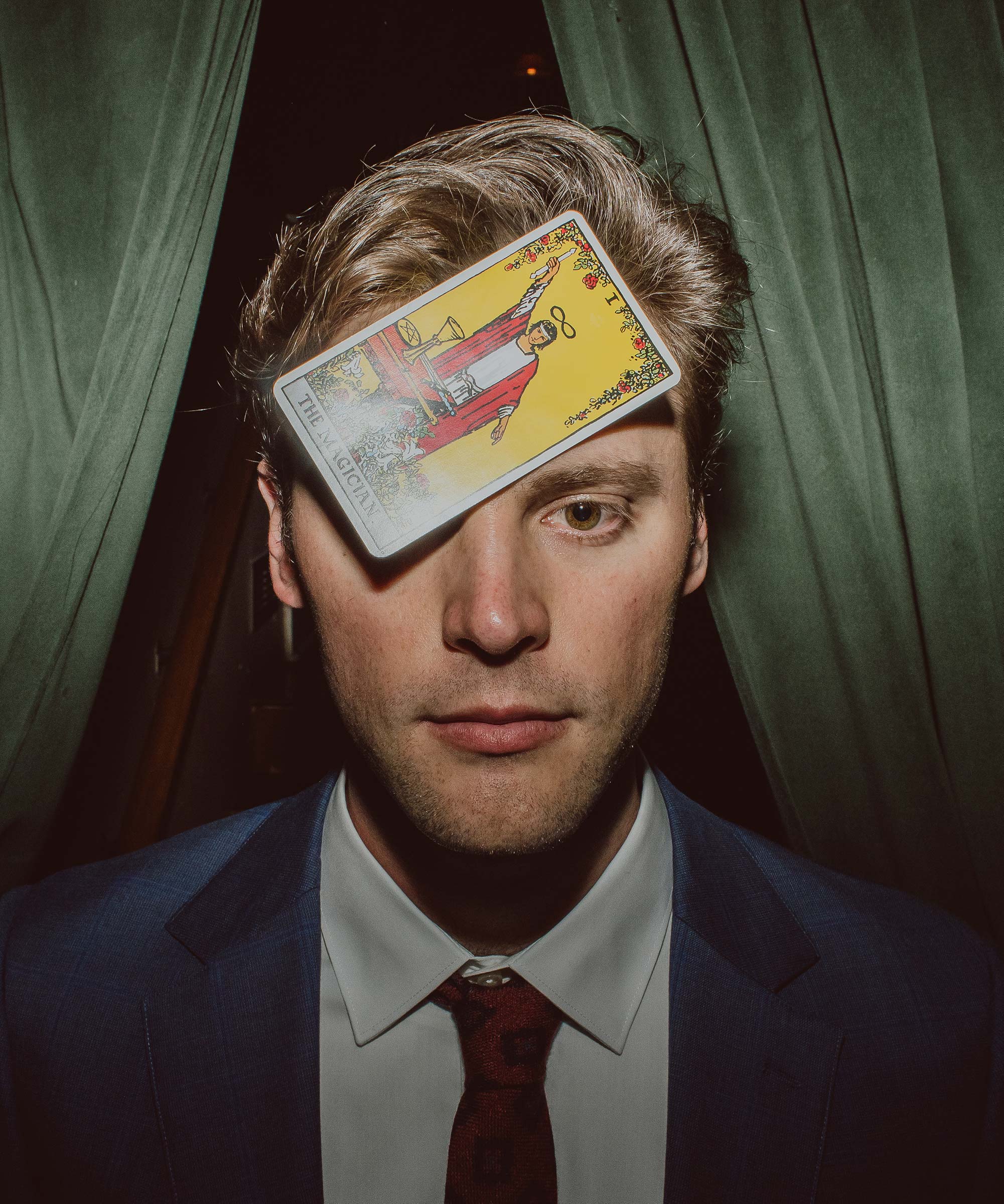 NEWSLETTER
Tickets disappear fast.
 Sign up here to get alerted for new show dates, TV appearances, and other magical surprises. Sign up below.